Exclusive interview with DKZ's agency Dongyo Entertainment CEO Wang Chae-yong
"Crazy Night", "Complete Me", "Nom" …
With strong song titles such as these yet refreshing and charming, Dongkiz (DKZ) made their debut on 24 April 2019. DKZ is an all-male group and currently has seven members Kyoungyoon (경윤), Sehyeon (세현), Mingyu (민규), Munik (문익), Jaechan (재찬), Giseok (기석), and leader Jonghyeong (종형). Wondae (원대) is a former member and leader.
[9ood☆PD] Interview with CEO Wang Chae-yong
The one who started this was Dongyo Entertainment CEO Wang Chae-yong, who is a K-pop expert that began as a manager for K-pop artists. Originally as an international agency, Wang pondered about starting his own entertainment and management company and how he could deliver refreshing feelings to fans around the world. And the answer was DKZ.
Q: You worked for an international agency. When did you start working in an entertainment agency and why?
I [Wang Chae-yong] started working for a global agency at the beginning of the Korean Wave, also known as Hallyu. At the time, it was an unknown territory, and because of the rapid ascension, many promoters and managers in Korea and abroad were often scammed. It made recruiting artists, securing the necessary finances, and promoting Korean artists globally difficult.
I was initially in charge of promoting various Korean dramas (K-dramas) such as a tour with Park Shin-hye (박신혜) and Lee Min-ho (이민호). Then as the K-wave (Hallyu) grew and included music artists, I was in charge of promoting artists such as TVXQ (동방신기), SS501, KARA, and many others. I was even in charge of the distribution of Korean music, drama OST, albums, pictures, related merchandise and more.
As time passed, there were other managers and agencies from around the world that wanted to continue working with me, so I started my own management company called Dongyo Entertainment.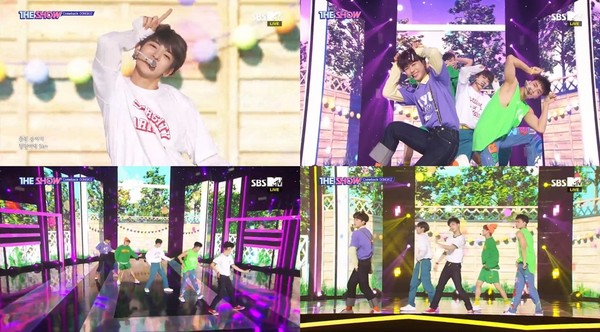 Q: DKZ is known to have a mischievous and deadly charm, in a good and refreshing way. What was the start of DKZ like?
When I started my own company, we were primarily known as an international agency, but not as a management company. So, we initially had difficulty recruiting trainees and artists. Normally, management companies host auditions or visit schools or other places, but we went all over Korea to find and recruit our artists. And as a newly founded entertainment company, many parents had their doubts when we wanted to recruit and sign their children with our company. Getting DKZ together took three to five years and approximately 500 auditions.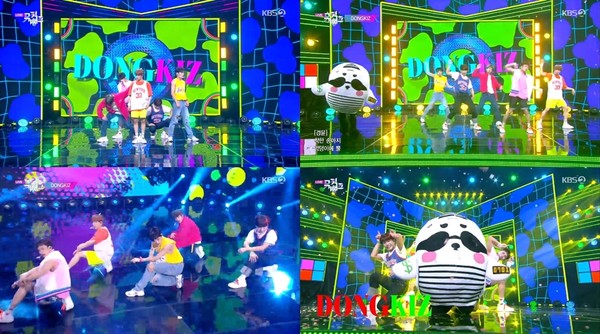 Q: Wow! That is a lot of auditions. Now, the meaning behind the group name focuses on the words "East" (동) and "Kids" (키즈). Does this mean that there are plans to expand globally?
When I first started thinking of DKZ, I initially focused on Korea. But I would be lying to you if I said that I didn't also think about expanding globally. However, I wanted to establish a strong foundation domestically, in Korea. I am fortunate that since DKZ's debut, we have been able to expand our work internationally, but my focus is still currently on Korea. Because it is K-pop, starting and building first in Korea is the priority and from there, we can expand internationally.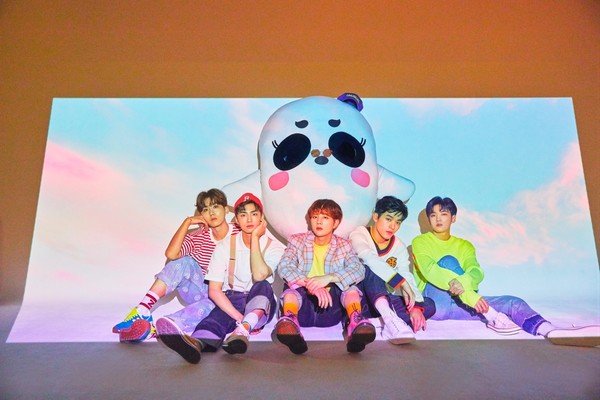 Q: DKZ are also known to be faithful to their concept. Can you explain a little about their concept?
At the time, the existing K-pop idols and groups had dark and strong images and concepts. Given that the DKZ members are very young, I wanted them to be more fun, fresh, and refreshing than serious, strong, and provocative. I wanted DKZ to be in their own genre. Ultimately, it was about me wanting to create exciting music that everyone can shake, dance, and follow along regardless of age while being visually fun and fresh. That includes clothing and stage. And I believe that DKZ has achieved that.
Q: DKZ has already released nine albums and others. That is a lot for a group that has debuted in just under four years. As a producer, what is your favorite album or single thus far?
I am sure many producers may feel the same, but it is difficult to pick just one. Each album and single had varying circumstances yet full of heart, soul, mind, and body. However, if I had to pick just one, I would pick "Lupin". The reason being that "Lupin" was released during the peak of Covid-19, and we were unable to fully show what we prepared, such as the "donkey stick" that was supposed to be used on stage in performances.
Q: Any particular episodes that come to mind while creating DKZ?
Like I mentioned before, each album and single had its own episode. In the "Dongky Town" album, it was DKZ's first mini-album yet Kyoungyoon was injured and could not participate in any of the group activities at the time. It broke my heart to see Kyoungyoon and everyone work hard but unable to fully perform together at that time. However, I am happy to see everyone continuing to grow and participate together.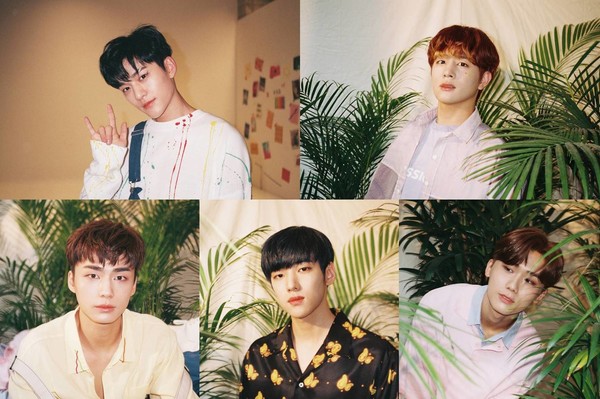 Q: DKZ officially made their debut on 24 April 2019. How would you grade (score) DKZ so far and why?
30 points? The low score has nothing to reflect on the DKZ members themselves but rather the disappointing factor from Covid-19. Because of the pandemic, I believe DKZ was unable to fully show the world their full potential and charm. As a producer, I also wonder what if. What if DKZ had a different image and concept such as a much more dark, provocative one? Regardless, I am grateful for each DKZ member for working hard and doing their best no matter what circumstance they are given.
Q: What is the ultimate goal for DKZ?
Establishing a strong foundation and fandom. And eventually having their own masterpiece.
Q: Are you interested in creating and producing other artists or groups?
Sure, but right now, my focus is on DKZ.
Q: The Hallyu and K-pop wave is high globally. What do you think the secret is to K-pop immense global popularity?
I believe K-pop stands out because of its music and dance. There are so many different types that attract so many global audiences. K-pop also has sophisticated dance moves that draw people's attention. It is a trend that is fashionable and marketable. One can tell just from the amount of energy, thought, sweat, tears, injuries, and more gone into creating it.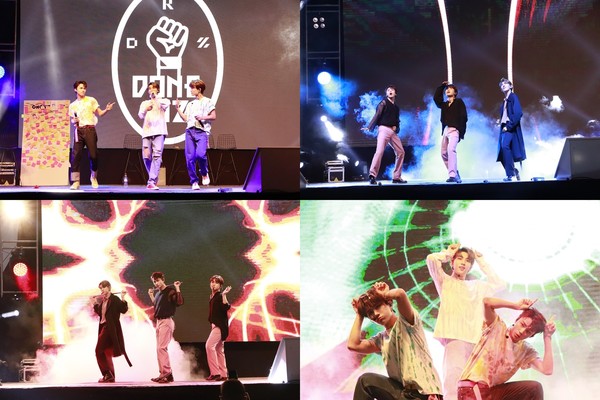 Q: What is your life motto?
Never forget your origin! As time goes on, it is easy to forget our original dreams and intentions and our humble beginnings.
Q: What are your hobbies or things you like to do outside work?
Work is my hobby, life, and pleasure. I have the most fun when working. I will create more work, even though I don't need to. Other than that, I spend a lot of time with my two dogs.
Q: Any future plans?
Just focus on growing DKZ and creating more music and performances. With the ease of the Covid-19 restrictions, I hope to showcase DKZ to the fullest with our great music, dances, and performances.
Read the original article in Korean:
Part 1: http://www.9oodnews.com/news/articleView.html?idxno=11342
Part 2: http://www.9oodnews.com/news/articleView.html?idxno=11343
저작권자 © 굿뉴스닷컴 무단전재 및 재배포 금지